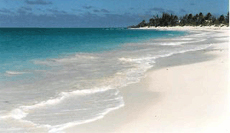 Tropical Vacation .com is a comprehensive resource concentrating on unique information on popular topics such as local information and highlights, detailed climatic data, ocean temperatures, maps, directions and great accommodation choices. Whether you are looking for an exciting Caribbean vacation or one of the many relaxed Caribbean vacation spots our detailed travel guide provides insight into each area from a vacation point of view. Also shown for select cities are lodging options such as hotels, resorts and vacation rentals that cover the entire Caribbean area, including great destinations like the beautiful Bahamas in the Caribbean and the US and British Virgin Islands in the Caribbean. We are undoubtedly one of the best Caribbean vacation guides on the web.
We are the #1 site for your Tropical Vacation presenting Caribbean vacation rentals, hotels, weather and map for each city.
Tropical Vacation .com
©1997-2023 All Rights Reserved.